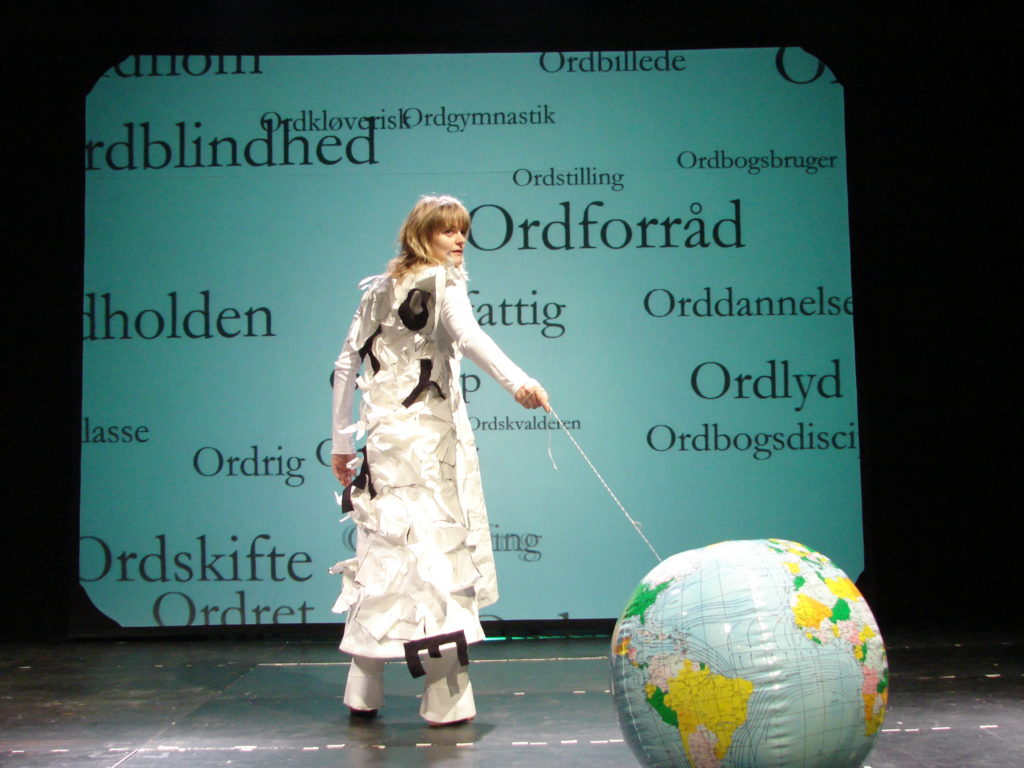 Helene Kvint didn't realize that her classmates were not tutored at home after school as she was. She didn't think of herself as "unusual" or "different" from the others until the day her tutor told her that she was dyslexic.
BLINDED BY WORDS questions the way we understand dyslexia, using song and dance as tools to explore and explain the disability that affects 5-10% of the Danish population. The performance shows some of the issues that fill the world of a dyslexic, and lets all of us – the dyslexics themselves especially – know once and for all, that dyslexics are indeed not unintelligent; they merely see and understand the world differently than most of us.
"The breathtaking performer, Helene Kvint, breaths presence while singing and dancing the phenomenon of "dyslexia" to Kasper Jarnum's tantalizing music and Lars Knudsen's fascinating video graphics. That is how one draw sounds! Dyslexia is neither redeemed or explained, but the spectator is much needed disturbed!" Anne Middelboe, Information.